Handlery Hotel San Diego
32.760886

,

-117.172529
San Diego

,

United States

|
149US$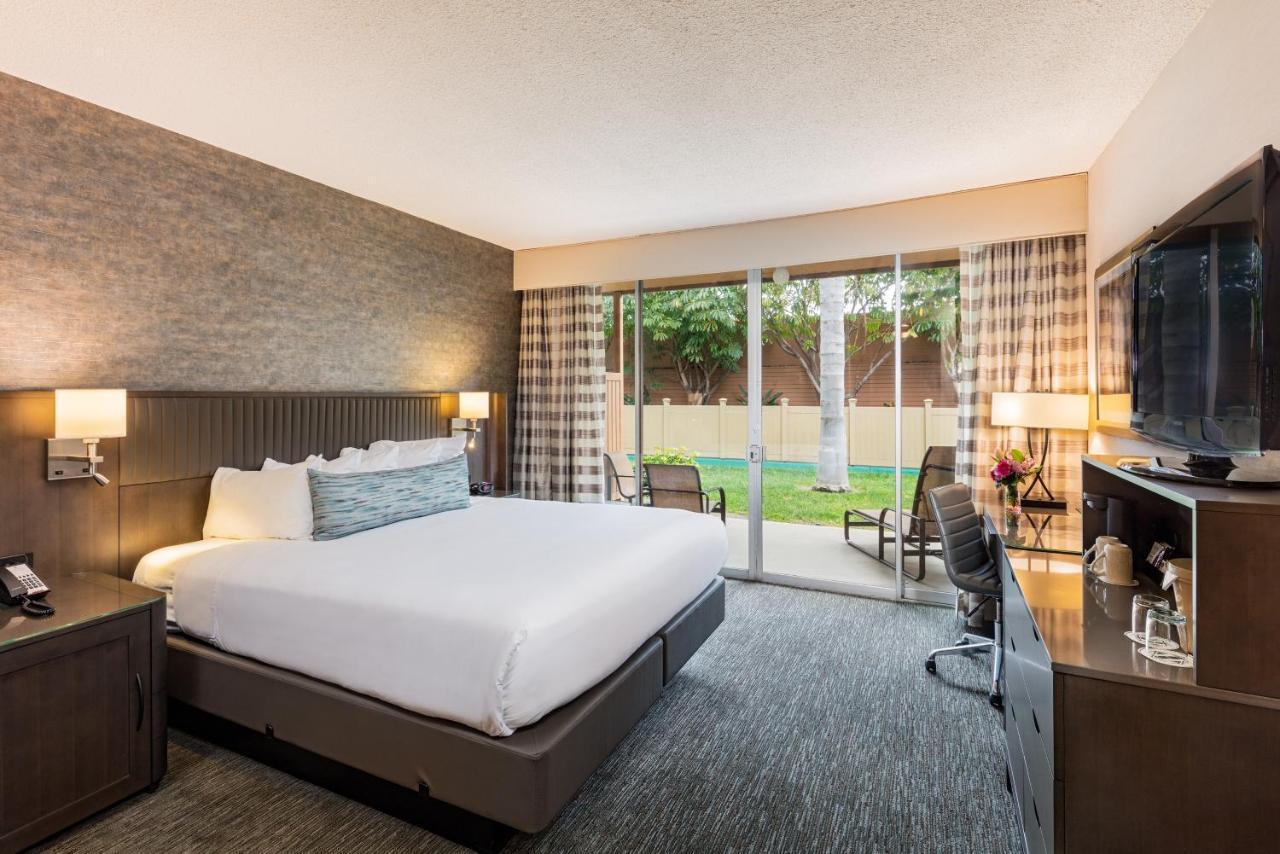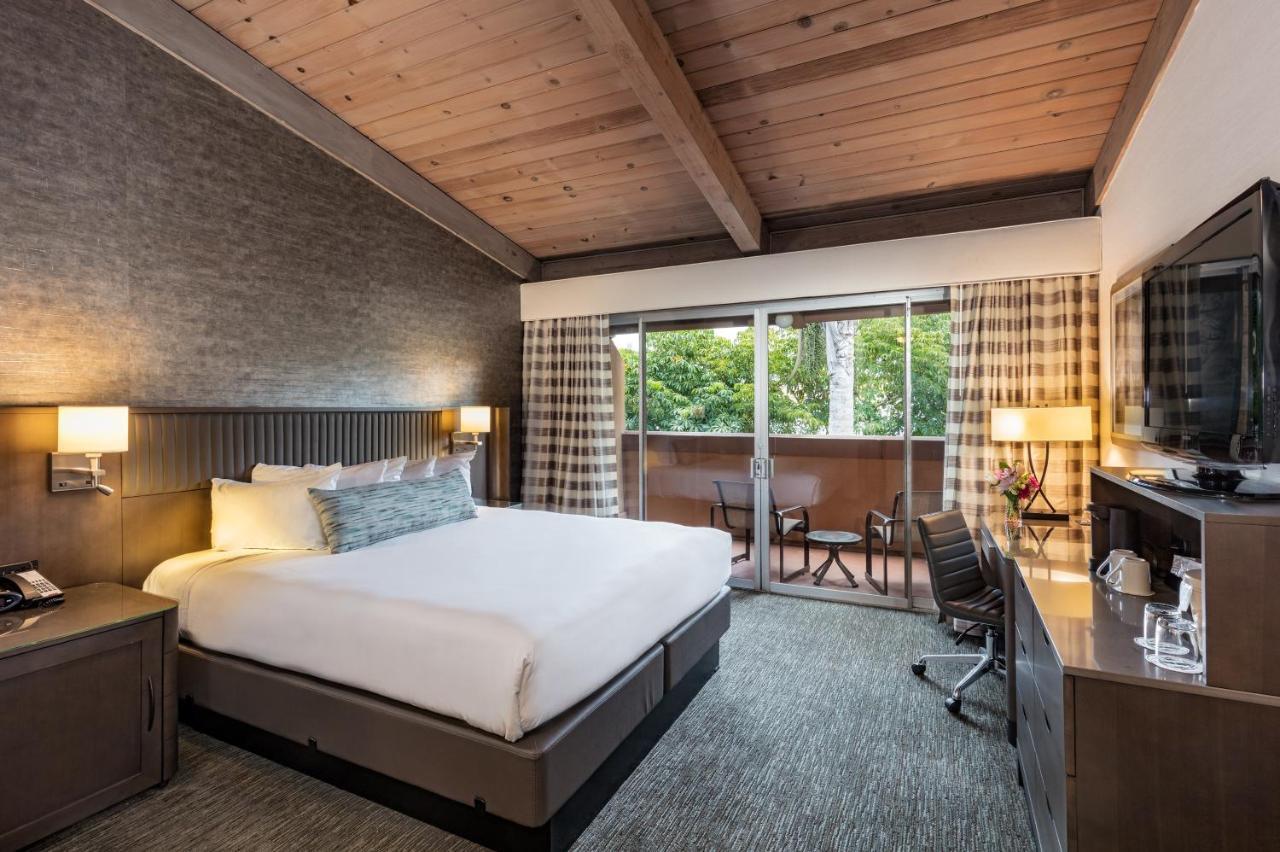 Address
950 Hotel Circle North
,
San Diego
,
California
,
United States
,
92108
, California
Overview
Handlery Hotel San Diego is a 3-star property very close to parks. Set blocks away from a trolley bus stop, this independent hotel offers 217 rooms and a Jacuzzi and an outdoor swimming pool.
Location
3.5 miles from the historical naval aircraft carrier USS Midway Museum, the hotel lies at the doorstep of a zoo, a park and restaurants. San Diego Zoo is a 10-minute drive away from the family-managed property, while San Diego International airport is 0.5 miles from it. This San Diego hotel is also at the doorstep of convention centers. Handlery Hotel San Diego is located 10 minutes' drive from the large San Diego Natural History Museum.
Rooms
The rooms at the accommodation have ironing facilities and climate control. Some of them comprise a patio and a balcony, appointed with a work desk. For leisure, these comfortable rooms feature free wireless internet and a flat-screen TV with satellite channels together with a mini bar fridge and coffee/tea making machines. Providing a separate toilet and showers, the bathrooms are also equipped with a hairdryer and robes. Some rooms overlook the poolside.
Eat & Drink
Every day an excellent breakfast awaits you in the restaurant of The Handlery Hotel. This mid-range hotel has a selection of American dishes in Postcards American Bistro restaurant. Guests can also select from a variety of refreshing drinks at the smoke free hotel pool bar.
A american breakfast is served at affordable prices. 
Leisure & Business
A gym and a swimming pool are provided at a charge. Guests of Handlery Hotel San Diego can use fitness classes and a gym area. This San Diego property has a fitness center. You can also relax with beauty treatments and facials, and visit an SPA center on site. The Handlery Hotel offer a 24-hour business center and a meeting room where guests can use a work desk and a photocopy machine.
Internet
Wireless internet is available in the hotel rooms for free.
Guest Parking
Private parking is possible on site at USD 18 per day.
The staff at the hotel speaks English, German, Spanish, Turkish.
Year renovated:   2010.  Number of rooms:   217.
Facilities
Most popular facilities
Food/ Drinks
Bar/ Lounge area
Restaurant
Welcome drink
Snack bar
Swimming pool
Outdoor swimming pool
Heated swimming pool
Spa and relaxation
Jacuzzi
Facial
Beauty treatment
Spa & wellness center
General
Free Wi-Fi
Parking
Baggage storage
24-hour services
Food/ Drinks
Fitness/ Gym
Swimming pool
Spa and relaxation
Sports & Fitness
Fitness center
Water sports
Golf course
Services
Room service
Housekeeping
Car rental
Laundry
Dry cleaning
Welcome drink
Happy hour
Dining
In-room breakfast
Restaurant
Snack bar
Bar/ Lounge area
Business
Business center
Meeting/ Banquet facilities
Fax/Photocopying
Children
Children's menu
Children's play area
Facilities for people with disabilities
Spa & Leisure
Heated swimming pool
Outdoor swimming pool
Sun loungers
Live entertainment
Garden area
Spa & wellness center
Jacuzzi
Facial
Beauty treatment
Make up services
Room features
Free Wi-Fi in rooms
Air conditioning
Heating
In-room safe
Mini-bar
Patio
Terrace
Garden furniture
Tea and coffee facilities
Ironing facilities
Bathroom
Bathtub
Hair dryer
Free toiletries
Media
Flat-screen TV
Direct dial telephone
AM/FM alarm clock
Good to know
Check-in
from 15:00-23:59
FREE
Check-out
from 02:00-11:00
FREE
Pets
Pets are allowed on request.
Rooms and availability

Bed options:

Max:

4 persons
River view

Shower

Private pool

Coffee machine

Balcony

Bed options:

Max:

4 persons
City view

Shower

Heating

Bathtub

Balcony

Bed options:

Max:

3 persons
City view

Shower

Heating

Bathtub

Balcony
Location
950 Hotel Circle North
,
San Diego
,
California
,
United States
,
92108
, California
City landmarks
Nearby
Restaurants
Hotels nearby
Park
Old Town San Diego State Historic Park
1.5 mi
Amusement Park
SeaWorld San Diego
3.2 mi
Museum
Whaley House Museum
1.4 mi
Old Town San Diego
1.5 mi
2510 Juan St
Mormon Battalion Historic Site
1.3 mi
San Diego Hospice and The Institute for Palliative Medicine
3100 ft
Education America University
2100 ft
Golf Course
Riverwalk Golf Club
2800 ft
Church
First Unitarian Universalist Church of San Diego
3200 ft
Mormon Battalion Memorial
1.4 mi
American Presidents Museum
1.4 mi
Museum
Junipero Serra Museum
1.2 mi
Univ Of Ca San Diego Med Ctr
3500 ft
Saint Vincent de Paul Church
3500 ft
Church
Mission Hills United Church Of Christ
3700 ft
Museum
La Casa de Estudillo
1.5 mi
2415 San Diego Ave
Old Town Model Railroad Depot
1.4 mi
Parent AS Partners Assoc
3900 ft
Broadway San Diego
1.3 mi
Legacy International
4000 ft
University
University of San Diego
2.4 mi
Mission Valley Christian Fellowship
1500 ft
Restaurant
Boudin Bakery & Cafe
4600 ft
Getting around
Airports
San Diego International

(SAN)
6.1 mi
Train
Coaster Old Town Station
1.7 mi
San Diego Old Town Transportation Center
1.7 mi
You can book a shuttle, once your reservation is complete.
Reviews of Handlery Hotel San Diego
Simon

Wow! Our romantic escape was beyond amazing! From the moment we arrived, the staff treated us like VIPs. The service was impeccable; they really went above and beyond to make our stay unforgettable. We loved the cozy and comfy room, and the pool was perfect for a relaxing day in the sun. The bar and restaurant both had great food and drinks, and the staff remembered our preferences and treated us like old friends. The location was perfect as we were able to easily explore the city.

We honestly didn't find anything negative to mention about our stay. Every aspect of our experience exceeded our expectations.

Larry

The location is convenient, hotel is fairly clean.

It's perfect and delightful place to stay 2 miles away from Old Town. All the rooms are neat with 2 full beds and the staff are wonderful. There is a great attached restaurant, serving delicious dishes.

Don

Had a great city break! Enjoyed the free breakfast and parking offered during our stay. Loved the location because it was close to many popular attractions and restaurants. The pool area was beautiful, and there was a friendly security guard. I felt safe and secure with the keycard access to our building.

The WiFi was really slow, making it hard to get work done. The walls were too thin, and we could hear people talking in the hallway and in other rooms. Also, some staff members were rude and unfriendly, especially the woman at the gate who was unhelpful and miserable. it was an okay experience, but I wouldn't choose this hotel again due to the issues we had.

Mark

the place is delightful and has prime location close to everything. make sure to get standard king room with much of a view and 2 full beds, for example. the best thing is location - near interstate, restaurants, the freeway. mission valley district definitely deserves exploring. delicious dishes can be found in the attached restaurant.

Charlotte

The location of the hotel was convenient for the conferences I attend every year. The accessible parking was also favorable. The view of the city from my room was nice, and the fitness center was an added bonus for me to stay active during my stay.

The elevators were too small for the hotel capacity.

Matthew

Liked our neat and stocked rooms in this place.

Our rooms were very well maintained and clean and available with a larger bathroom, much of a view and king beds.

Ann

I enjoyed the complementary activities offered during Xmas including the cookie decorating workshop and hot cocoa station. The location was optimal for exploring the city and it was easy to access local attractions and restaurants. The pool area was well maintained and provided a nice escape from the hustle and bustle of the city.

The rooms were very outdated and in need of refurbishment. The beds were uncomfortable and made for a restless night's sleep. Additionally, the walls were thin, making it difficult to sleep through noises from neighboring rooms. The bathroom was small and lacked proper counter space, which made it difficult to get ready in the mornings.

Anthony

Amazing swimming pool and comfy location so close to San Diego, Seaworld, zoo. Outstanding food at breakfast served in the restaurant. Exceptional service and an attached restaurant onsite.

Charles

The room was neat and stocked with an exceptionally comfortable bed and with 2 full beds. Overall my stay was such GREAT and would stay there again.

William

The staff was pleasant, they showed us what exceptional service is supposed to be like. We had a standard king room with comfortable bed and central heating, multi-channel TV and a refrigerator.

The staff were unprofessional, didn't expect that coming.

Jim

The staff were efficient, convenient location in the city center.

Bob

The rooms are well-stocked with climate control, multi-channel TV and a work desk. The staff are really helpful, managed the parking onsite.

The bathrooms are a bit small.

Jeff

Wonderful and fast staff, everything fairly clean.

Good pool, parking on-site. Stockedroom with 2 full beds and a patio or much of a view, as for instance as advertised.

Alan

I liked stocked room here.

The location was unbeatable and the room was clean. Mission Valley district was worth staying in. I booked a room with a comfortable bed, central heating, TV set and a fridge.

Charles

Had a pleasant time. Besides, parking was available onsite. Thoroughly enjoyed dining at the amigo spot, set within 20 minutes' walk.
FAQ about Handlery Hotel San Diego
How far is Handlery Hotel San Diego from the city center?
Handlery Hotel San Diego is located in Mission Valley district in the very heart of San Diego.
What landmarks can I find in vicinity of the Handlery Hotel?
Staying in the Handlery Hotel, you shouldn't miss San Diego's main landmarks such as Old Town San Diego State Historic Park (1.8 miles), the night Numbers Club (1.5 miles) as well as San Diego Zoo accessible with a 10-minute drive.
Is there parking at the 3-star Handlery Hotel San Diego?
Yes, the 3-star Handlery Hotel San Diego features a parking lot available onsite.
What are our dining options during the stay in Handlery Hotel San Diego?
Unfortunately, Handlery Hotel San Diego does not have on-site restaurants, but guests can dine in The Amigo Spot and Terrace restaurants placed within a 20-minute walk from the property.
What time is check-in and check-out at the San Diego hotel?
Guests of the San Diego hotel can check in from 3 PM to 11.59 PM and check out from 2 AM.
How much is a room at the San Diego hotel?
The price of staying at the San Diego hotel is $13 cheaper than $148, which is the average price for a night's stay in 3-star hotels of Mission Valley district.
Which amenities are included in the rooms of Handlery Hotel San Diego?
Certain suites at Handlery Hotel San Diego feature king size beds or double beds and private bathrooms along with a separate toilet and a shower.
Is the staff at Handlery Hotel multilingual?
Yes, the staff of Handlery Hotel speaks German, English, Spanish and Turkish.
Does Handlery Hotel San Diego offer facilities for business travelers?
Handlery Hotel San Diego conveniently features a work desk and a photocopy machine as well as a 24-hour business center and a meeting room on-site.
Does the hotel offer any rental services?
At the hotel guests are offered to rent cars.
What sport activities at Handlery Hotel San Diego can I take part in?
At Handlery Hotel San Diego guests can attend a gym available on-site or make use of fitness classes and a gym area.
What spa facilities does Handlery Hotel San Diego offer?
Spa facilities in Handlery Hotel San Diego include a Jacuzzi and an outdoor swimming pool.